#SageOne star: John Stanley (Vesta Stoves)
4 years ago
Instead of us just telling you how good our cloud-based software is, we asked John Stanley from Vesta Stoves to tell us why he likes using Sage One Accounts.
1. Hi John, could you please give me a brief summary of who you are, what you do and the name of your business?
I'm John Stanley, MD of Vesta Stoves which has been producing woodburning stoves and garden stoves for the past 19 years and is a true family business. We originally started out producing very high specification woodburning stoves in a small workshop not too far away from our current factory, 'The IronWorks' which is based in Rufford, Lancashire.
Every part of our woodburning stoves is built on site so we have total control over the finished quality and The IronWorks is open to all who wish to visit and see our stoves being constructed and burning in our factory outlet.
We're passionate about making affordable heating solutions and believe that our woodburning stoves offer the user a high quality, high efficiency wood burning stove at a reasonable price.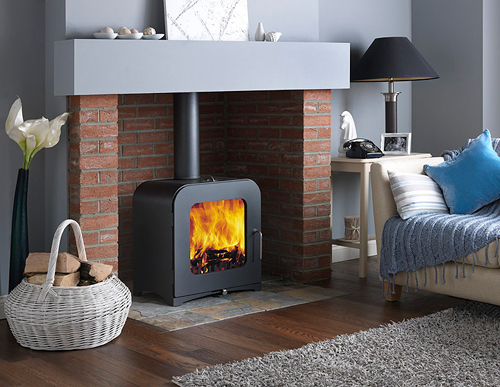 2. How many people are in your business? Is it just you or do you have business partners / employees?
We are a small family business and have 12 employees (mostly family). We are one of just a small handful of stove builders in the UK that actually build our product from scratch.
3. How long have you been using Sage One Accounts? How were you managing your finances beforehand? Why did you change?
We have been using Sage One for the past 3 years and it's really helped us streamline our business and enables us to have a truly mobile office. All our sales are generated through our online shop at www.vestastoves.co.uk and with a bit of research we came across a solution called OneSaas that synchronises our web sales directly into Sage One. It's really slick and is constantly updated.
We were using Sage 50 desktop software but it was too complicated for our small business so our accountant, Sawyer Quine & Co, recommended Sage One Accounts so he could login and review or make changes from his office.
We were up and running within a day or so and found it so easy to use. The neat features like emailing invoices direct to customers also allowed us to cut the order processing time down dramatically. We are basically a small business but with the website and Sage One it allows us to be seen as a much bigger and professional organisation.
4. What do you like best about Sage One Accounts?
The best thing is probably Sage One's portability. With our online chat system on our website I can be chatting with a customer from anywere in the world and input orders into Sage One which are then displayed in the factory and entered into the production run.
I also know that the data is safe and backed up. How many times in the past has my disorganised backup routine from my desktop software caught me out?
I am also excited about the launch of the new Sage One mobile app for Android which will help us further when out on site installing fires by giving us the opportunity to email invoices at the point of issue rather than posting out from our office.
5. What do you think of the Google Drive integration?
Brilliant! I use this a lot. All my email accounts are handled by Google and we use Gmail as our main business email solution. The ability to backup Sage One invoices in Google Drive is a great feature that you can be writing an email and simply click  insert Google Drive file and send the pre-formatted invoice. It just adds to the whole Sage One experience.
6. What advice would you give to someone starting out in business / following in your footsteps?
Don't hold back on organisation. Get your house in order from day one. Using something like Sage One certainly helps!
Try Sage One for free!
If you want to streamline your business processes and save money at the same time, get Sage One Accounts for just £10 a month including a free 30 day trial at http://uk.sageone.com/accounts/