Get Smarta with Sage One Accounts
5 years ago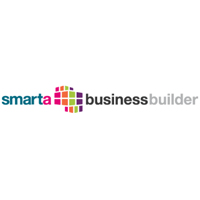 Starting this week, anyone opening a business bank account with Royal Bank of Scotland or Natwest will be offered Sage One Accounts or Sage One Accounts Extra as part of the Smarta Business Builder package.
From just £20 per month, businesses will receive Sage One, the cloud-based accounts service from Sage (UK) Limited, website building tools from Moonfruit, business planning software from Palo Alto, hosted email from FuseMail and personalised legal documents from Epoq.
(Sage One replaces Intuit QuickBooks which was previously included in the Smarta Business Builder package).
Sháá Wasmund (Founder of Smarta) said: "As one of Britain's biggest business success stories of the past 30yrs we're excited to have Sage on board with the Smarta Business Builder and are sure that RBS and Natwest customers will find their Sage One service extremely useful."
Rob Hughes (Business Development Manager, Sage) said: "As the UK's leading provider of small business software, we see this partnership with Smarta as a great fit that will help us reach even more start-ups and micro businesses that need our help and advice on how best to manage their finances."
To find out more visit www.smarta.com/businessbuilder/