Why try before you buy?
5 years ago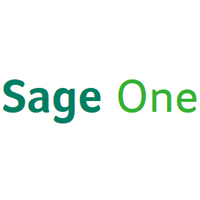 All Sage One accounts and payroll services come with a free 30 day trial. This means you can sign up within minutes at https://app.sageone.com/sign_up and start using it to manage your business finances today without paying a penny until the trial period is up, and only if you enter your Direct Debit details.
Not only that, but all users gain access to our free 24hr telephone and email support the moment they sign up for a trial.
This is unique in the start-up and small business software world. No other software provider in the UK or Ireland, provides their users (including the non-paying ones) with the same level of service as us. Fact.
Their trial periods tend to be shorter, they only provide email or telephone support, their support teams are much smaller or not as highly trained, they're not based right here in the UK or they charge more for the service.
So, why do we do all this when others don't? Quite simply, Sage is the UK's leading small business software provider in the desktop world and we're on a mission to become the market leader in the cloud too. We're excited about the uptake in Sage One so far and momentum continues to build as word spreads about just how good our service is.
We're so confident in the quality of our service that we're willing to let people use it, completely free of charge for 30 days because once they experience just how easy our software is to use, how reliable and convenient it is to access from any Internet-enabled device and how amazing our Customer Support guys are, we know that they'll be happy to pay a small monthly subscription (listed below) to keep using it.

So, if you'd like to experience the best all-round service for online accounting and payroll on the market, sign up for your free 30 day trial at https://app.sageone.com/sign_up. You've got nothing to lose and everything to gain with Sage One supporting you!