Why is the Sage One service sometimes unavailable?
5 years ago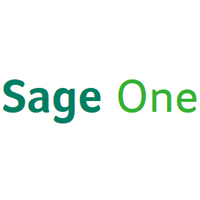 By Marcus Corner, European Live Services Manager for Sage One.
I want to take some time today to explain how we keep the Sage One service safe, secure and up-to-date.
Like many online services, we occasionally take the servers down in order to perform maintenance which might involve patching software for security issues, updating systems or drivers, or implementing new hardware, for example. These activities don't result in new features, but allow Sage One to continue operating in a safe, stable and efficient manner.
Other downtime events are used to publish new features in the code. Sometimes, those features might not be immediately visible; making the servers use less memory, for example, allows them to be more efficient and have faster response times. Keeping the system safe, as well as up and running are our top priorities. As time allows, we add features and publish them when they're available.
We try to make the scheduled maintenance as infrequent as we can, and we carry out this work when there as few people online as possible, like in the middle of the night / early morning. However, it's impossible to make the changes when there's no-one online as we're a true 24/7 service.
For more information about upcoming scheduled maintenance, please keep an eye on our Sage One Service Status page and your inbox for any emails from us which alert you to any significant period of downtime.