Growth Campaign to help UK's micro business community swell by 10%
6 years ago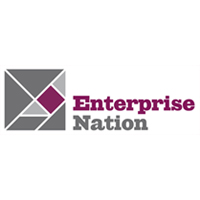 What would be the impact on the British economy if every single one of the UK's micro businesses were to grow by 10% – and what would it take to make it happen?
These are the questions being examined in research conducted by online business network Enterprise Nation and Sage One UK as part of our '10% Growth Campaign' which launches this week.
Start-up and micro businesses account for 95% of all British businesses, provide employment for 7.8 million people, already contribute 20% of private sector turnover and we are seeing record numbers of them, according to official statistics.
And yet despite this, the basic support micro businesses need to expand their company by a small fraction doesn't exist, the campaign argues.
Through research, our new campaign seeks to develop a framework which we hope will help achieve an increase in micro sector growth, providing a dramatic boost to the British economy and a more even distribution of wealth through lowering unemployment levels.
Enterprise Nation founder Emma Jones said: "The measurement of growth has historically been focused on the performance of big businesses – and it's clear these companies are no longer providing anywhere near the growth we need to secure wealth and reduce unemployment."
"Yet all evidence points to the record number of small businesses that are on the verge of growth."
"If we could focus on thinking differently – and finding a way to help them to grow by a realistic 10 or 15 per cent, rather than just leaving that bit to chance, we think this could deliver a decisive boost to the economy that will benefit everyone."
The 10% Growth Campaign seeks to find out how micro businesses are funding their own growth, what help they think would improve or speed up that process and where their long-term expectations lie.
Lisa Ewens, Category Manager, Sage One said: "There is so much potential sitting within the small business sector to make a real impact on the growth of the UK's economy. By identifying the key issues facing micro businesses we can collectively help to unlock their potential and provide support that is relevant and useful."
"By working closely with many small businesses, Sage One understands that support is a vital tool to help increase confidence and supply knowledge to SMEs to help them succeed. Listening to them closely and ensuring their needs are being heard is the first step to creating the foundations for future business growth."
The campaign is set to produce a report which will be presented to Government Ministers which will offer recommendations about the intervention needed to accelerate small business growth by 10%.
Take the survey!
If you're a start-up or small business in the UK with ambitions to grow, please help us with the research by completing a short online survey at: https://www.surveymonkey.com/s/SMPFQQ2
(As an extra incentive, participants will be entered into a prize draw to win an Amazon Kindle Paperwhite).
About Enterprise Nation
Enterprise Nation is a thoroughly modern business club. It helps people turn their good ideas into great businesses – on its' website, in books and at events. Enterprise Nation was founded in 2005 by Emma Jones MBE also co-founder of StartUp Britain.
About Sage One
Sage One is Sage Group plc's family of online accounts and payroll services designed specifically for UK start-ups and small business owners who want control of their business but don't have an accounting background or the time for software training.  No jargon, no fuss, just a clear, simple way to get things done.