HMRC extends Real Time Information (RTI) deadline for SOME small businesses
6 years ago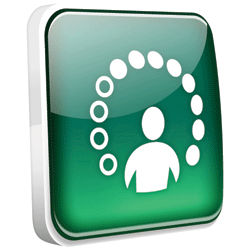 On Tuesday 19th March 2013, HMRC announced they were extending the deadline by which SOME small businesses must adopt the new Real Time Information (RTI) system for PAYE.
However, this is only for small businesses with less than 50 employees who pay their staff weekly (or more regularly) but process their payroll monthly!
Under the proposed legislative changes, all businesses were expected to start submitting PAYE information electronically to HMRC every time they paid their staff from 6th April 2013 onwards, but some feared this would be too much of a burden for the smallest of enterprises.
The HMRC seems to have eased things slightly in response to the feedback they have gathered up and down the country from businesses and accountants plus campaigning by membership organisations like the Federation of Small Businesses (FSB) and ICAEW through their www.payerti.org website, and criticism they have received from some quarters of the press and media by releasing the following information on their website:
"Reporting PAYE in real time (Real Time Information or RTI): relaxation of reporting arrangements for small businesses
HM Revenue & Customs (HMRC) recognise that some small employers who pay employees weekly, or more frequently, but only process their payroll monthly may need longer to adapt to reporting PAYE information in real time. HMRC have therefore agreed a relaxation of reporting arrangements for small businesses.
Until 5 October 2013, employers with fewer than 50 employees, who find it difficult to report every payment to employees at the time of payment, may send information to HMRC by the date of their regular payroll run but no later than the end of the tax month (5th).
HMRC will continue to work with employer representatives during the summer to assess and understand the impact of RTI on the smallest businesses and consider whether they can make improvements to real time reporting which will address their concerns without compromising the benefits of RTI or the success of the Department for Work & Pension's Universal Credit.
Please see HMRC's guidance on exceptions to reporting PAYE information 'on or before' paying an employee. Exceptions to reporting PAYE information 'on or before' paying an employee"
Don't ignore Real Time Information!
Note, this isn't a u-turn by HMRC and unless you process your payroll in the way described above you are still expected to adopt the new RTI system from 6th April and must start using RTI-compliant software like Sage One Payroll (or other desktop software by Sage) from that date to process your payroll.
The good news is that we (Sage One / Sage) have been working closely with HMRC since last year to ensure that our software is as easy to use as possible and submitting your PAYE information in Real Time is no more than an extra click of a button.
So, our advice is to sign up for Sage One Payroll now so you can get used to the system and benefit from the FREE 30 day trial and FREE 24hr telephone and email support which is included in your monthly subscription for just £5, £10 or £15 + VAT per month (depending on how many employees you have)!
Try Sage One for FREE
Take a closer look at our Sage One Cashbook, Accounts and Payroll software and sign up for a FREE 30 day trial by clicking on the buttons below.