Free Payroll Software? TNSTAAFL
6 years ago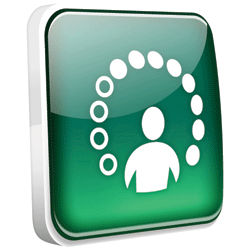 By Jonathan Cowan (Small Business Division, Sage).
TNSTAAFL? No, it's not an acronym for a new piece of payroll legislation, but an acronym for the old adage "There's No Such Thing as a Free Lunch" – a term with its roots in the 19th century, referring to the practice of American bars, of offering a "free lunch" in order to entice drinking customers with the 'catch' being that you had to buy drinks to get the free meal.
Modern examples exist in many industries today, (we've all been enticed by 'free' mobile phones), and the world of Payroll software is no exception, with a slew of 'free' payroll software options on the market. A universal truth remains however – there's always a catch.
Payroll software may not have been top of your agenda until recently as we move towards the introduction of RTI (Real Time Information) on 6th April whereby all employers must submit details about employees' pay and deductions to HMRC using payroll software. Furthermore, HMRC have also confirmed that employers will no longer be able to use their PAYE Online service to report PAYE in real time.
Beware the catch of free software!
If you are one of the hundreds of thousands of smaller businesses who have a decision to make about how you are going to do your payroll after 6th April, you may well look first to a solution that doesn't add significant cost or complexity, and as free payroll software is being pushed aggressively at the moment, your attention may understandably be drawn. Our message is simply, beware the catch!
At Sage we take our Payroll seriously. It's an essential part of running your business, and we've taken the new RTI changes just as seriously, so you don't have to worry about getting things wrong. What's more we think we have the right answer with Sage One Payroll, our easiest to use payroll solution that costs from just £5 + VAT per month.  So, if you're thinking about "free" software, here a few things you may wish to consider before you make your choice.
1. Sage One Payroll comes with 24/7, award winning support included. That's unique and no free payroll solution gives you that peace of mind.
2. Sage One Payroll is also ad-free, so you won't be bombarded with advertisements when you're trying to do your payroll, unlike some free software out there.
3. Sage One Payroll is simple & intuitive – It's not a cut-down version of paid for software designed for payroll experts. It's designed for busy business professionals who need to get the job done, and get back to running their business.
4. It does everything you need it to – all the payroll calculations and deductions are done automatically, it keeps records securely, you can access anywhere and it does payslips unlike free software like HMRC's PAYE tools.
What's more, there's no pushy upsell to a paid version. If your business grows, just move up the range & better still, there's no commitment or tie-in. Do yourself a favour, avoid the catches, and join the growing number of confident businesses who are making their business lives a little simpler and more efficient with Sage One Payroll.
Sage One Payroll. Simple, effective payroll without any catches, from as little as £5 a month. Not quite a free lunch, but one that's sure to taste better, & won't leave a bitter taste in the mouth!
Try Sage One for FREE
Take a closer look at our Sage One Cashbook, Accounts and Payroll software and sign up for a FREE 30 day trial by clicking on the buttons below.