Sage One Payroll RTI…Reassuringly Trustworthy Through Integrity!
6 years ago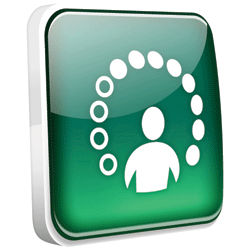 By Neilson Watts (Associate Product Manager, Sage One UK).
We're so proud of what we're achieving to help start-ups and small businesses with little or no payroll experience get ready through RTI, we want to spell out our stance of PAYE Real Time Information (RTI) with an alternative meaning.
Reassurance
You can be reassured that not only is Sage One Payroll RTI ready, we've also attained HMRC Recognition for RTI with customers already confidently submitting RTI returns successfully as part of their pilot year in advance of 6th April 2013.
Trust
Over 500,000 businesses already trust Sage Payroll software to pay 7.6 million employees in the UK on-time and accurately, whilst guaranteeing them legislative compliance.
With Sage One Payroll you can always trust that you'll be legislatively compliant. With no software to install, no updates to apply, we simply take care of it automatically, in the cloud.
Integrity
We know that most small businesses don't realise that RTI is coming and we've made it our mission to help raise the awareness of RTI. For the majority of small businesses who probably thinking "RTI what, when, how, etc" take a look at all our other RTI-related blogs.
It's also our promise to not only help our small businesses get ready for RTI, but to also provide them with brilliantly simple RTI compliance with Sage One Payroll at no extra cost…..and all of this backed up with free 24/7 telephone support.
Sign up for your FREE trial of Sage One Payroll and pay nothing for the first 30 days!