Sage One Payroll: Get it right every time…
Please note: Calls to 0845 numbers will cost 2 pence per minute, plus your phone company's access charge.
Easy to use, Sage One Payroll is perfect for small businesses that want to manage payroll up to 15 employees with no payroll experience. Compliant with the latest legislation including Workplace Pension for Automatic Enrolment, Sage One Payroll allows you to manage your payroll on the go, giving you peace of mind.
Try Sage One Payroll
Free For 30 Days

& Save 25%
Skip the Trial



Sign up for a 30-day free trial** and start using
Sage One Payroll straight away. No commitment, no credit card required. **£5/10/15pcm thereafter
Buy Sage One Payroll now and save 25% for your first 6 months**. Enter your payment details today and pay from £3.75 + VAT for 6 months. **Terms and conditions apply.
A few ways Sage One Payroll can help you run your business:
Automatic Enrolment

We've got it covered with Workplace Pensions so when your staging date arrives, you're already prepared

Simple

In four easy steps you can complete your weekly, 2-weekly, 4-weekly and monthly pay run.

Employees

Pay up to 15 employees with 5, 10 and 15 variants

Automatic calculations

Effortlessly automate payroll calculations and pay your employees in just minutes.

Easy payroll

Easily print or email payslips direct to your staff without the need for payslip stationery

Compliance

With automatic updates, you're always up to date with the latest legislation from HMRC including Real Time Information (RTI)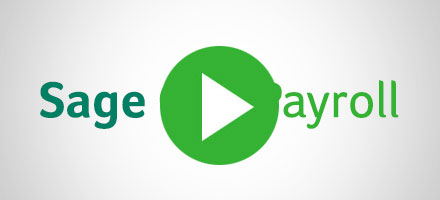 Sage One Payroll. Simple online payroll software
Say goodbye to the days of complicated payroll. Sage One Payroll has simple and easy to use tools you need to get through payday. Whether you have used payroll software before or not, you will be a payday champion in no time.
"With Sage it takes us a lot less time to carry out admin, and we can concentrate on bringing in new business"
Frank Di Lusso, Frank Di Lusso Hair
Explore the Features in Sage One Payroll
Workplace Pensions

Sage One Payroll is fully compliant and ready to deal with Workplace Pensions for Automatic Enrolment so whether you need to get prepared or have already staged, Sage One has it covered.

Payroll up to 15 employees

Sage One Payroll can manage up to 15 employees and you can add or edit them within Sage One really quickly.

Real Time Information (RTI)

Real Time Information legislation requires employers to submit PAYE and National Insurance to HMRC every time they run a payroll and not just at payroll year end. Sage One Payroll makes this easy with a single button click at the end of the payroll run.

Print and email payslips without the need for payroll stationery

You can easily print or email payslips for your employees without the need for additional payroll stationery.

It's really easy to make corrections

Sage One Payroll is very forgiving. Say you've underpaid an employee in a previous pay run, for example. Simply make the change to that pay run and all the calculations are automatically updated and carried through to the current pay run.