Try Sage One Accounts Extra Free for 30 days

or Buy Now & Save 50%
Sign up before the end of June and pay just £10 per month for the first 12 months (£20pcm thereafter). *T&Cs apply
Manage multiple currencies & VAT rates
Manage multiple users with controlled access
Manage multiple business accounts with one login
Complete cashflow management
Speed up bank reconciliation with our simple, step-by-step process
Work in real time with your accountant
Jules Quinn, owner of The *TeaShed says "Sage One is just really easy to use and you don't have to be an expert in accounts to use it."
"Sage One is affordable, which is important early on in your business, and it's so easy to use, you don't even really need to understand accounting to use it…So why wouldn't you use it from the start?"
Freedom and mobility

Use Sage One Accounts Extra online and on the move
Sage One Accounts Extra is cloud-based which means you can access it online from any Internet-enabled device (PC, laptop, Mac, iPad or tablet). There's also a free iPhone and iPad app which allows you to edit contacts, create and send invoices quickly on the move.
Easily manage international trading

Keep track of foreign sales, purchases and comply with international VAT laws
Up to date exchange rates are provided automatically within Sage One Accounts Extra and will automate the calculation of exchange differences.
Open up your finances and maintain control

Control exactly what each person can see and do
Manage multiple users and define their access levels. Pre-defined 'roles' will be available to set users' access levels as Supervisor, Read Only, Data Entry or Full Access – each can be tailored to suits your own business needs.
Customisable quotes and invoices built within Sage One

Generate quotes on the move and email them directly to your customers
Quickly convert quotes into invoices once the job is won, or flag them if the job does not turn into an order.
Get paid faster with Sage Pay

Import your online transactions, take payment over the phone and directly from your invoices
If you are setting up a webshop or already trading online, using Sage Pay reduces manual transactional entry saving you time as well as giving you an accurate view of your accounts at any given time.
Set up additional businesses (for £18 per additional business)

and manage them all with a single login
Everything you need to manage a growing business

with Sage One Accounts Extra
For more detailed information on what Sage One Accounts Extra can do for you, have a look at our features list.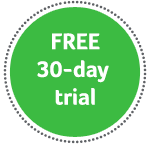 Try Sage One for free for 30 days
No need to enter your payment details
until your trial is over
Never have to install any software

Sage One is browser based so you can get started quickly and easily
Comprehensive cash flow management

Accurately plan ahead with real time visibility of your payroll, cash flow, balance sheet and projections
Collaborate easily and in real time with your accountant

Work with your accountant in just a few clicks
Sage One Accounts Extra allows you to invite your accountant to work securely on your business finances. Cutting down the amount of manual work for your accountant means you are cutting down costs, and allowing your business to grow.
Faster and easier bank reconciliation

Import business banking statements and automatically match them up with your accounts information
Friendly, honest and straightforward advice

from our award-winning UK-based contact centre
Your monthly subscription includes free 24/7 telephone support . That's 24 hours a day, 7 days a week, 365 days a year, from the lovely people in our award-winning contact centre.
Monthly subscription keeps it affordable

No large upfront or setup fees included
Spread out the costs of your accounting software for a small monthly subscription.