Sage One Accounting: Run your business like a pro.
Online accounts software for small businesses
• Low-cost monthly subscription, no fixed contract
• Includes 24/7 support & free iPhone & Android app
• Always on latest version, nothing to install
£15 + VAT per month*
*Save 25% for the first 6 months – RRP £20 + VAT per month
Please note: Calls to 0845 numbers will cost 2 pence per minute, plus your phone company's access charge.
Simple online accounting software ideal for start-ups, micro and small businesses
Easy to use and simple to understand, Sage One is an accounting solution designed to keep your business under control. Access your accounts from anywhere at any time and do more business your way.
Award-winning 24/7 support

No accounting experience required

Work with your accountant in real-time

Keep track of your money

Work from anywhere, anytime

Stay legislatively compliant
Try Sage One Accounting
Free For 30 Days

& Save 25%
Skip the Trial



Sign up for a 30-day free trial** and start using
Sage One Accounting straight away. No commitment, no credit card required. **£20pcm thereafter
Buy Sage One now and save 25% for your first 6 months. Enter your payment details today and only pay £15 + VAT for 6 months**. **Terms and conditions apply.
Control your business and your cash flow
Keep track of your expenses. View money coming in and out of your business. Pinpoint your cash position. Watch our short video and see how you can pull your accounting, invoicing and payments together to make running your business easier than ever.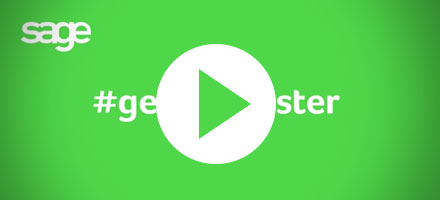 Invoice Payments: Get paid faster
Make it easier for your customers to pay their bills quicker and reduce late payments by adding a Pay Now button to your invoice in Sage One Accounting. Take card payments over the phone when chasing those late payers to speed up your cashflow! Customers get paid 2x faster by adding Invoice Payments.
Automatic Bank Feeds: Fast. Effortless. Simple.
Connect Sage One to your bank account to automatically import all your receipts and payments. Reduce manual data entry and bank reconciliation with one swift action.
Find out more about bank feeds in Sage One Accounting.
Explore the Features in Sage One Accounting
Complete Cash Flow Management

Sage One Accounting offers extensive cash flow management. Easily track the money coming in and out of your business at a glance with the useful dashboards or view the reports for more in-depth analysis.

Use the cash flow forecast to estimate how much money your business will have, or need, at any point in the future to help you make business decisions and plan ahead.

Get Paid Faster with Sage Pay

Sage Pay helps you take payments online, over the telephone or by mail. Integrate directly with Sage One Accounting so you get paid faster, reduce manual transaction entry and have a more accurate view of your accounts at any given time.

You can easily import your online transactions into Sage One and even take payment directly from your invoices by adding a Sage Pay "Pay now" button to your invoices.

Get Started Quickly

Our comprehensive help wizard will get you up and running in no time at all. Simply follow the step-by-step guides to ensure that you start your accounts on the right foot.

Easily import your customers, suppliers and opening balances to ensure you have a true picture of your financial position.

Quick Data Entry

Manage data quickly and easily with the customisable user interface in Sage One Accounting.

Quick entry tools allow you to enter high volumes of data, such as bulk purchases or invoices, in one line, saving time and reducing errors. And customisable views mean that you can quickly see the only the information you need, prioritising what's important and eliminating other distractions.

Mobile App

Download the Sage One Mobile App from the Apple App Store and Android Play Store.

Quickly send invoices and record any payments in real time while you're with a customer and the Sage One App will automatically update your accounts.

Bank Reconciliation

Import your latest bank statement and Sage One Accounting will automatically match your transactions for a faster, more efficient bank reconciliation.

If there is a transaction on your statement that you have yet to post to your accounts, you'll also be able to create it directly from your statement to save even more time.

Manage Multiple Businesses

If you have more than one business, you can manage multiple companies through a single login and keep separate accounts for each business venture.

Each company will be organised the same way so you can quickly and easily switch between companies and don't have to familiarise yourself with several different accounting programs.

Foreign Trading

Expand your market by enabling foreign currencies to record transactions in any currency. Use live exchange rates, select the correct overseas VAT rate and Sage One will account for the gain or loss on exchange.

This makes it as easy to do business internationally as it is here in the UK.

Reporting

The Sage One reporting feature can help you track and monitor the performance of your business. This includes everything from standard management reports such as profit and loss and aged debt analysis to profit analysis and cash flow forecasts.

Instantly generate professionally presented reports with a click of a button that you can export to PDF for emailing or CSV for further customisation.
Are you just looking for a simple tool to help you manage your cash flow?
Sage One Start might be the right choice; designed specifically for sole traders and cash-based businesses to monitor the money coming in and out of their businesses.
Read More About Sage One Start